Welcome to BK Services!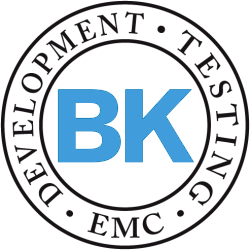 BK Services is a test and measurement lab for electronic products in Linköping, Sweden.
We offer you full-compliance and pre-compliance EMC measurements, electrical safety testing (LVD), radio testing and environmental tests.
Do not hesitate to contact us if you have any questions regarding CE marking or measurement standards.
Phone number
Phone: 013 – 21 26 50
Fax: 013 – 99 13 025
Johan Bergstrand: 0703 – 35 05 77
E-Mail
Den här e-postadressen skyddas mot spambots. Du måste tillåta JavaScript för att se den. This e-mail address is being protected from spambots. You need JavaScript enabled to view it
Address
BK Services
Fridtunagatan 24
582 13 Linköping
Goods Receipt Address
BK Services
Gotthardgatan 8
582 13 Linköping